DanceXplosion Diddy Dance
DanceXplosion Diddy Dance is a dance and movement class for children from age 14 months to 5 years.
Each session consists of action songs and dances, with the use of props such as tapping sticks, poms, scarves and ribbons. All activities link to the Early Years Foundation Stage, aiding children's all round development especially physical, communication and language and social and emotional, laying the foundations for future learning.
Weekly classes held at Well & Good Fitness Studio and Juice Bar , Park Lane, Allerton Bywater, WF10 2AT.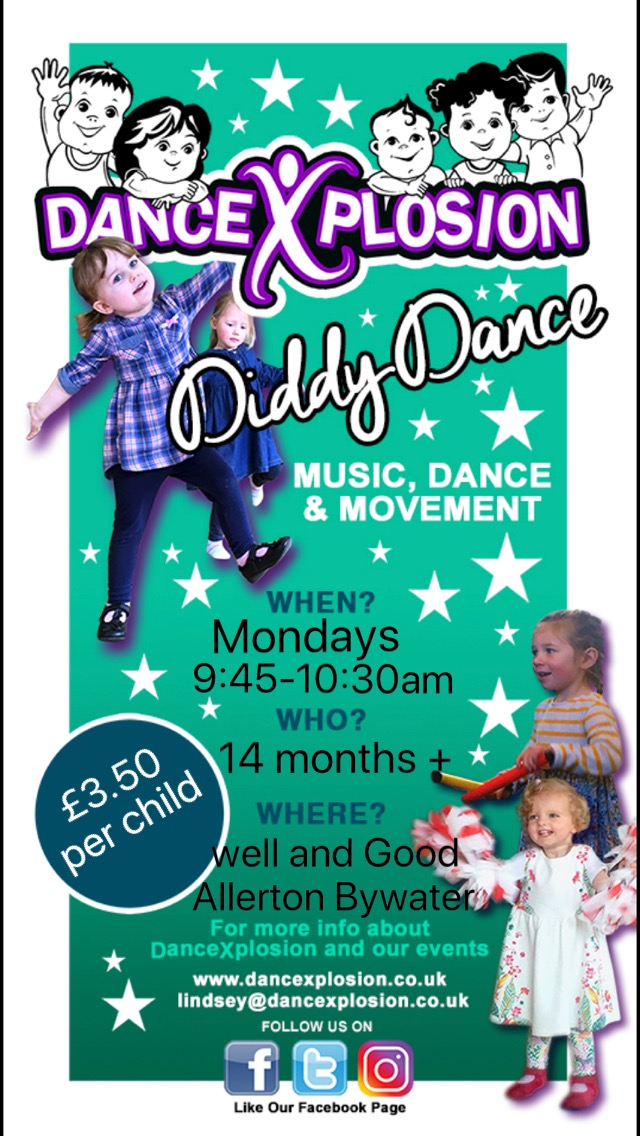 Our next DanceXplosion Diddy Disco event......